C. S. Adler, Children's Book Author
I moved to Tucson, Arizona in 1996 after spending most of my life in upstate New York. I was a sixth and eighth grade English teacher in Niskayuna's middle schools for nearly a decade before becoming a full time children's book author in 1979 when my first book, MAGIC OF THE GLITS, was published.
I am a passionate tennis player, grandmother, reader, and nature lover. In the winter, my home is the desert in the foothills of the Catalina Mountains. In the summer, I live by the sand and sea of Cape Cod.
Many of my books have been on state lists and have been published in Japan, Germany, England, Austria, Denmark, Norway, Sweden, and France. THE MAGIC OF THE GLITS won both the William Allen White Award and the Golden Kite Award. THE SHELL LADY'S DAUGHTER was chosen by the A.L.A. as a best young adult book of 1983. WITH WESTIE AND THE TIN MAN won the children's Book Award of the Child Study Committee in 1986. SPLIT SISTERS in 1987 and GHOST BROTHER in 1991 were I.R.A. Children's Choices selections. ONE SISTER TOO MANY was on the 1991 Young Adults' Choices list. ALWAYS AND FOREVER FRIENDS and EDDIE'S BLUE WINGED DRAGON were on a 1991 I.R.A. 99 Favorite Paperbacks list. In 2001 ONE UNHAPPY HORSE won the A.S.P.C.A. children's book award.
My most recently published books are: HANDSOME, THE HORSE NEXT DOOR and SAVING EARTH PLANET (the latter is my first sci fi book for middle grades.)
Some people say writing is hard. For me it has always been a pleasure.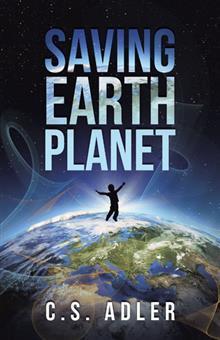 The Directors of a planet in another galaxy of our universe are concerned that Earth is destroying itself. They decide to send someone to educate Earthlings on how to preserve their environment, stop fighting each other and start loving each other. Young, impulsive YZ offers to go.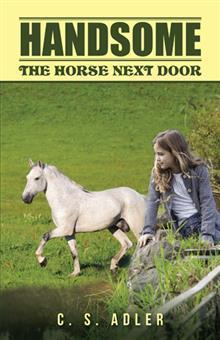 The beautiful white Arabian stallion in the field behind the run down house Dad has bought becomes Corey's best friend. He is her only friend until the loneliness she suffers from her parents separation is relieved by Amy, a school friend whose autistic brother also develops a relationship to Handsome. The problem is the horse's owner has plans that will take him out of Corey's reach.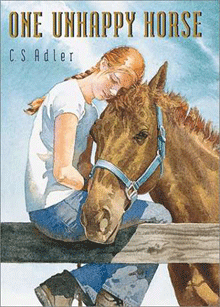 Here is a moving intergenerational story, set in Arizona, about the friendship that develops between twelve-year-old Jan and Mattie, an elderly resident of a nearby assisted-living facility. Jan's beloved horse, Dove, needs surgery on one of his legs, but money's been extremely tight since Dad died, and Mom may not be able to afford the operation. The situation seems hopeless—until Mattie offers to help with a loan. But what will Mattie's daughter think of her generous offer to a girl she just met?
I've always loved horses, and since moving out west, I've enjoyed writing about them. THAT HORSE WHISKEY, MORE THAN A HORSE, and more recently, ONE UNHAPPY HORSE all have equine creatures as main characters. ONE UNHAPPY HORSE got a five star rating from Amazon.com readrs. And a quote from School Library Journal by Carol Schene of Taunton Public Schools in Massachusetts says, "Once again Adler has written a well-paced story with interesting and mostly sympathetic characters."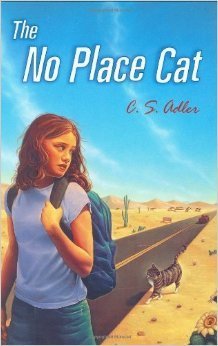 For a year, Tess has been trying to get used to her new stepfamily, but it just isn't working. When a school project that she labored over is accidentally destroyed by her stepsister, and her dad and stepmom don't seem to care at all, Tess has finally had it. She decides to run away and go live with her mom on the other side of Tucson. On the long walk there she acquires an unexpected companion: a gray-striped cat that follows her along the desert road. But nothing goes as planned after Tess and the cat finally reach Mom's condo. Her mother seems more concerned with herself than with Tess, and she has a definite aversion to cats. Luckily for Tess, her new feline companion proves to be a reassuring presence as she struggles to face some difficult truths about herself and her family.
Readers have given THE NO PLACE CAT five stars on the Amazon.com rating.
Quoting from a School Library Journal review by Genevieve Gallagher of the N.Y. Public Library, "This is an engaging story about what happens when families change and how too much freedom can make a child feel lonely."